Other Help Resources
**Please note these resources are provided for informational purposes only. All listed organizations are independent entities from Tri-State Food bank. Tri-State Food Bank does not guarantee any outcomes upon contacting other organizations.

Assurance Wireless Cell Service Is Free
If You Qualify
Assurance Wireless offers the government Lifeline and Affordable Connectivity Programs to eligible households.
Our free, monthly plans include: Free Data, Free Texts, Free Minutes, Plus a free Smartphone
You may qualify based on federal or state-specific eligibility criteria. For instance, if you participate in certain public assistance programs, like Medicaid or Supplemental Nutrition Assistance Program (SNAP). You can also qualify based on your household income.
Click Here for more information or to apply, or scan the QR code: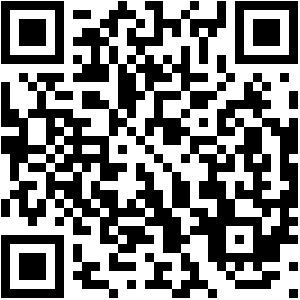 FoodFinder - Fighting Hunger App

There is now an app to help you find food outlets. FoodFinder is a safe, secure and award-winning mobile and web app that gives food insecure children and their families a way to find free food assistance programs quickly.
To download the app, search for "FoodFinder - Fighting Hunger" in your app store, or tap the App Store or Google Play icons below.
SNAP
The Federal Food Stamp Program was renamed Supplemental Nutrition Assistance Program (SNAP) effective Oct. 1, 2008. Check it out HERE. You may be eligible! Please contact us if you have further questions. 812-425-0775 Ext. 301 or send a message with the form below.
Click on the following links:
a title="Indiana (Sello de alimentos) aplicación de ajuste"""""Indiana (Sello de alimentos) aplicación de ajuste
Vanderburgh County Division of Family Resources
100 E. Sycamore Street
Evansville, IN
(812) 421-5500
WIC
WIC ( Women, Infants, and Children) is a nutrition program nationally recognized as an effective means for improving access to nutrition foods and promoting healthy eating and lifestyles.
WIC Provides:
Nutrition and health screening and assessment
Nutrition education and counseling
Breastfeeding promotion and support
Referrals to other Indiana health, family, and social services
Supplemental healthy foods designed to meet special nutrition needs
Click on the following links:
Vanderburgh County Health Department
420 Mulberry St
Evansville IN 47713
(812) 435-2400
You can also contact the Indiana WIC program by mail:
Indiana WIC Program
Indiana State Department of Health
2 North Meridian Street, Section
Indianapolis, Indiana 46204
Government Benefits
Benefits.gov is the official benefits website of the U.S. Government. It is an easy-to-use tool that provides citizens access to more than 1,000 programs. This includes numerous assistance programs for families in need such as Healthcare, Insurance, Educational Scholarships and Tax Counseling. Once on the site, virtually anyone can complete the confidential questionnaire and receive a customized list of benefits that they or their loved ones may be eligible to receive.
Community Partners
Below is a list of community partners who may be able to help with homelessness, childcare, or other emergency social services.
United Way of Southern Indiana Dial 2-1-1
Spencer, Vanderburgh, Warrick or Posey Counties, call 2-1-1
Gibson County, call toll-free 800-639-9271 or (812) 421-2800, Monday - Friday 8:00 a.m. - 4:30 p.m.
Aurora (812) 428-3246. 1001 Mary Street, Evansville, IN 47710: Aurora works with those facing homelessness or near homelessness. They offer resources for area shelters-homeless services, affordable housing, temporary employment agencies, financial assistance, local food pantries, child care, and clothing services. For assistance, please call or stop by during business hours: Monday – Thursday, 8 a.m. to 5 p.m., and Friday, 8 a.m. to 4 p.m.
Outreach Ministries - (812) 464-1025 | 734 West Delaware Street, Evansville, IN 47710: Outreach Ministries provides emergency assistance and referrals.
Community Action Program of Evansville (CAPE) (812) 425-4241. 401 S.E. 6th Street Suite 001, Evansville, IN 47713: CAPE is a private organization providing a variety of services to low income persons in Vanderburgh, Posey and Gibson counties.
Jack Henry Gates Memorial Community Laundromat 309 E. Columbia Street, Evansville, IN 47711 (between Governor and Heidelbach): This is a Christian Community laundromat that is a non-profit outreach and free to those in need.
4C of Southern Indiana (812) 423-4008 or 866-200-5909. 600 SE Sixth Street, Evansville, IN 47713: 4C of Southern Indiana is your source for free child care referrals and child development information.
Meals on Wheels is a nationwide program that provides older Americans nutritious meals and safety checks at little to no cost.
Budgeting Tips and Resources
Tips from the USDA on Meal Planning and Shopping
Planning meals is one of the best ways to save money and eat healthy meals. SNAP-Ed programs developed these materials to teach meal planning skills. Check out these materials HERE.
Taking small steps to expand your saving and budgeting practices or reduce your debt can help reduce your risk of facing hunger. Better Money Habits has straightforward tips and videos to help you get started.
Need inspiration for healthy meals on a budget?
Meal ideas and healthy recipes are easy to find on Feeding America's partner site HungerandHealth.org. From Mexican skillets to chicken gumbo, banana pancakes to warm apple oatmeal, our team of experts curates tons of nutritious and affordable recipes.
Books to Help Children Understand Hunger
A list of children's books that address the issue of food insecurity.